What is Sentinel system?
Sentinel shield is a proximity sensor which comes in the form of a small wearable device. This small yet powerful device ensures the social distancing norms are strictly adhered to at various workplaces like an IT companies, manufacturing plants, Educational institution etc.
Designed on the specification by health departments, it gives audible and visual 'alerts' to users whenever they come in close proximity of each other. This acts as a reminder to re-establish safe distancing, which is our only way to safeguard ourselves till the vaccination is achieved.
If a user ignores the warning, then an entry is created in the system for later monitoring and audit purposes.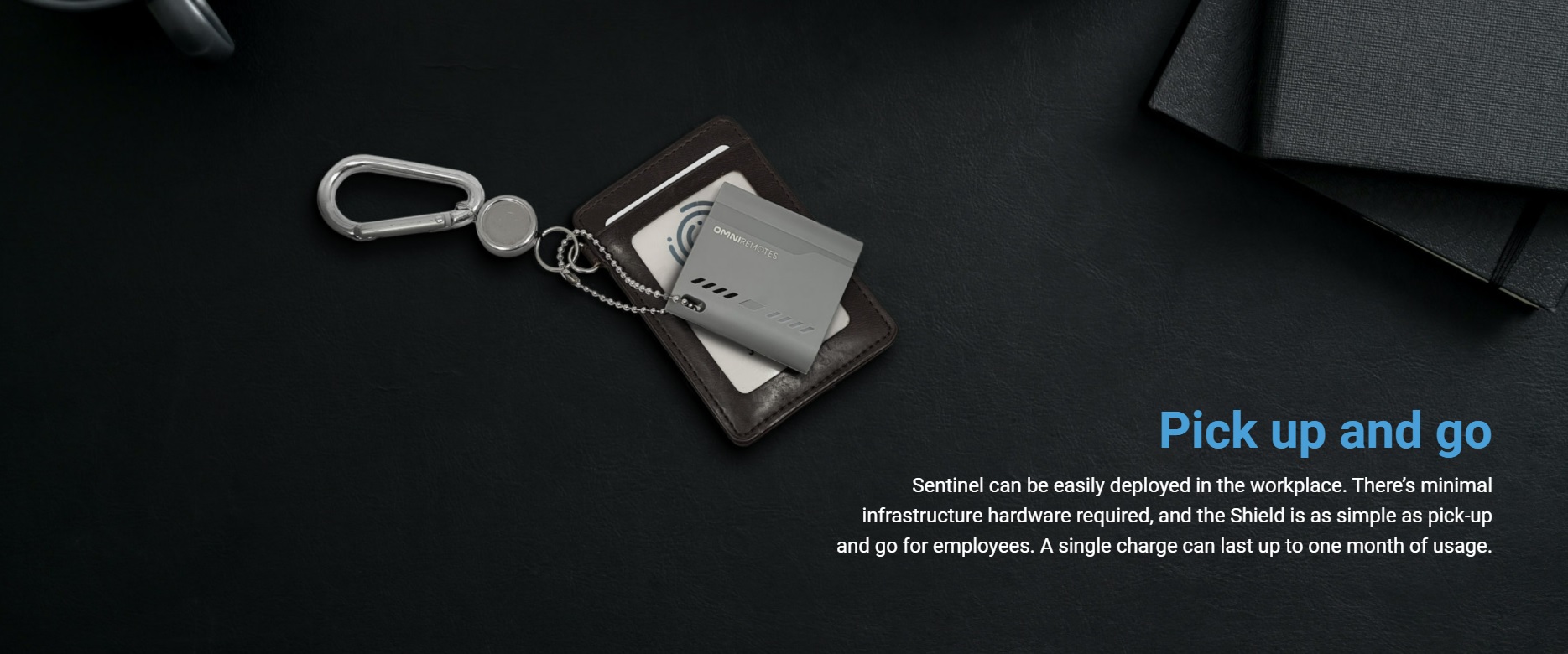 Book a free trial